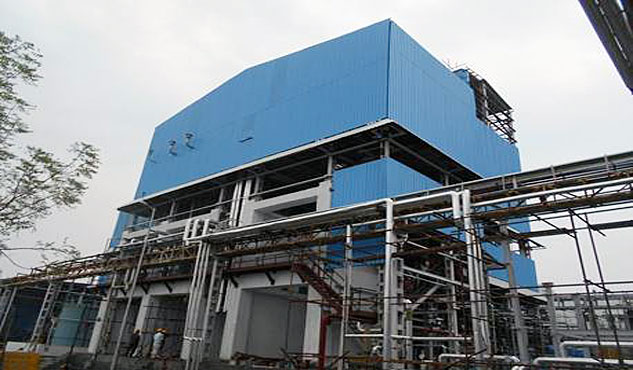 Eternis Fine Chemicals Ltd, (Eternis) is pleased to announce that we have completed an acquisition of 100% shareholding of Tennants Fine Chemicals Ltd (Tennants Fine Chemicals), headquartered at Leek, Staffordshire in the United Kingdom and its wholly owned subsidiaries in Singapore and China, from Tennants Consolidated Limited.
As a result of this transaction, Eternis and Tennants Fine Chemicals expand and complement the range of aroma chemicals offered to customers, whilst leveraging the multi-location manufacturing and distribution platforms to better service our customers regionally and de-risk our supply chain.
'As we step into 2021, I speak on behalf of the team at Eternis in expressing my excitement with this significant step of successfully completing our first overseas acquisition in our growth journey', says Mr. Rajen Mariwala, Managing Director of Eternis. 'The addition of this large independent, high-end manufacturer enhances our business and brings with it many strategic advantages. We will now have established operations in Europe and Asia, with the ability to service our customers from stock hubs and partners. The combined product offer will position us well for further growth. In many respects, a perfect fit', Mr. Mariwala concludes.
Mr. Billy Gittins, Managing Director of Tennants Fine Chemicals said 'I see positive outcomes as we enter into this new partnership. Our combined manufacturing footprint across two key regions will offer better security of supply. Our regional service strategy in China and SE Asia has proved beneficial and will be further strengthened with the addition of Eternis' products. I am excited about our future, together'.
We would like to assure our customers, suppliers, employees and all our stakeholders of our commitment to a smooth and seamless transition in bringing these businesses together.
Lincoln International acted as exclusive financial advisor to the transaction. DSK Legal (India) acted as legal advisor to Eternis and its promoters, along with Simmons & Simmons (who acted as UK counsel) and Rajah & Tann (who acted as Singapore counsel).
For enquiries about the announcement & further information, please contact David Whitaker, Eternis Fine Chemicals Ltd. at david.whitaker@eternis.com & Helen Hatcher, Tennants Fine Chemicals Ltd. at helen.hatcher@tennantsfinechemicals.com
About Eternis Fine Chemicals
Eternis Fine Chemicals Ltd, is a wholly-owned family business that has been in the fragrance and flavour industry since decades. The aroma chemicals business is operated by the Mariwala family. Eternis was born in India in 1988 originally as Hindustan Polyamides and Fibres Limited (HPFL) and was re-branded as Eternis Fine Chemicals Ltd in 2015.
Eternis is headquartered in Mumbai, India and has three manufacturing facilities in the State of Maharashtra (India), with a total capacity of over 40,000 tons per year of Aroma Chemicals. It has a turnover of over $ 135 million and has 450 employees. Eternis made its first acquisition in 2018 with the addition of Aims Impex in India and has been continuously expanding its capacities at its other manufacturing facilities.
For further information on Eternis, please visit www.eternis.com.
About Tennants Fine Chemicals
Tennants Fine Chemicals Limited, until January 31, 2021, was a subsidiary of the Tennants Group [Tennants Consolidated Limited] and is the largest primary manufacturer of Specialty Aroma chemicals in the UK, located in Leek, Staffordshire.


Tennants Fine Chemicals has a nameplate capacity for over 26,000 tons of liquid chemicals each year, exporting to almost 90 different countries worldwide. This is done to the best international standards in quality, safety and the environment. Their turnover for 2020 was $85 million.
Tennants Fine Chemicals is a long-established UK business. The first industrial activity at Leek started with dyestuffs in 1920, acquired by Courtaulds in 1968 with the start-up of aroma chemicals manufacturing in 1987. The business was later sold to the Belgian-based Tessenderlo and integrated into its Fine Chemical division before being divested to the Tennants Group in 2011. The Leek site has benefited from continued capital investment through this period and has extended its footprint for local distribution into Singapore (2018) and Shanghai (2020) through newly-formed local entities.
For further information on Tennants, please visit www.tennantsfinechemicals.com.